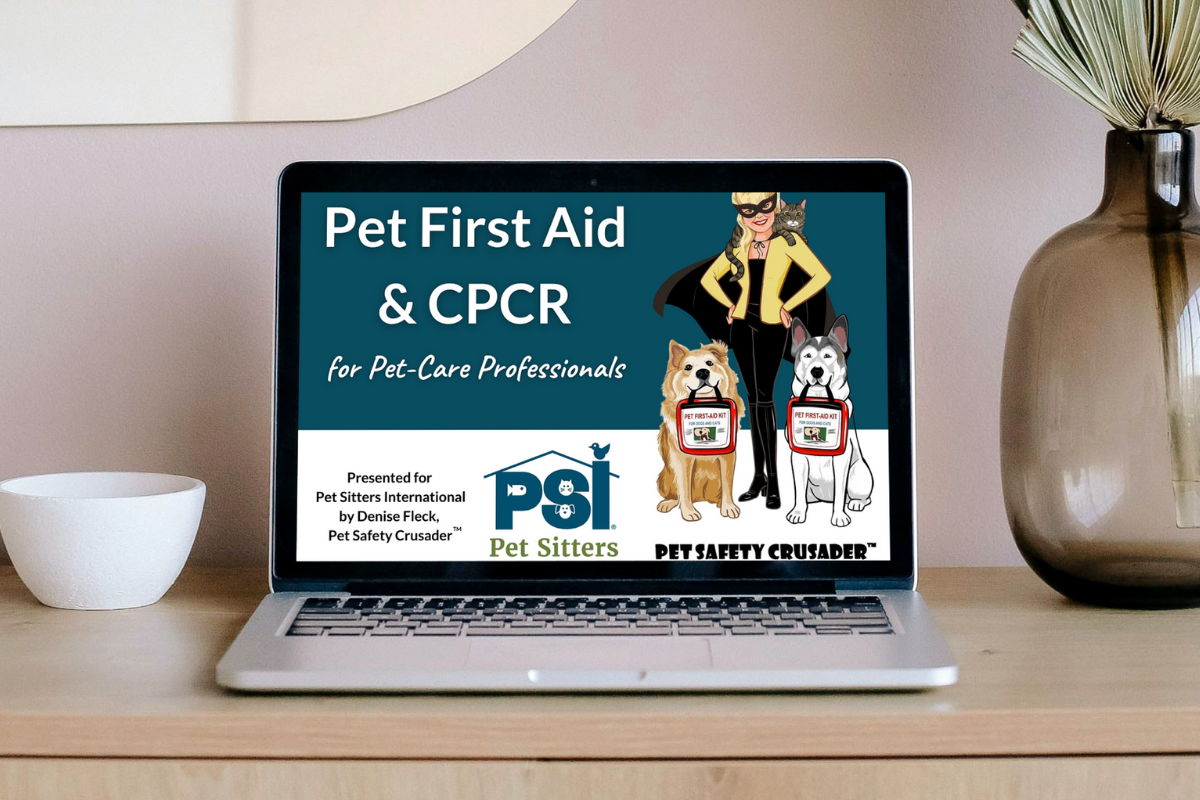 Learn how to respond in an emergency!
Designed by Pet Safety Crusader™ Denise Fleck with Pet Sitters International, this course focuses on pet first aid and cardio pulmonary cerebral resuscitation (CPCR) as it applies to professional pet sitters and pet-care professionals and instructs students in how to respond in an emergency until they are able to obtain veterinary care. "Pet First Aid and CPCR for Pet Care Professionals" is ideal for pet sitters at all stages of business.
The course has been approved for 8 CEUs for Certified Professional Pet Sitters (CPPS), 8 CEUs by the Professional Animal Care Certification Council (PACCC), and 8 CEUs for the International Association of Canine Professionals (IACP).
What you need to know about pet first aid and CPCR...all in one course!
When you sign up for Pet First Aid and CPCR for Pet-Care Professionals, you will get immediate access to the course. This course is conducted through a series of easy-to-follow video tutorials.
Use this page if you are registering yourself for the course. If you want to sign a staff member up for the course (and not yourself), please use this link instead.
The program is designed to move at your own pace from the comfort of your own home and you will have 6 months to complete it.
This eleven-section online course will teach you:
How to keep yourself safe while administering first aid
What pet first aid supplies you need
How to properly check vitals and perform a head to tail check for cats and dogs
How to safely restrain a pet so that you can provide care
Specific tips for injuries and medical emergencies that require pet first aid including bloat, burns, bites, stings, wildlife encounters, diabetes, vomiting, and more
Passing this course will award students with a certificate of completion in effect for two years, at which time students are encouraged to refresh their knowledge by participating in the course again to renew their certificate an additional two years.
Please note: After six months, you will no longer have access to your course or course materials, including your certificate of completion (so be sure to download it).
While not required for the completion of this course, PSI highly recommends students purchase The Pet Safety Bible as a companion guide. The Pet Safety Bible is an invaluable resource to aid in your retention of the material presented in this course and is an excellent tool for you to refer back to.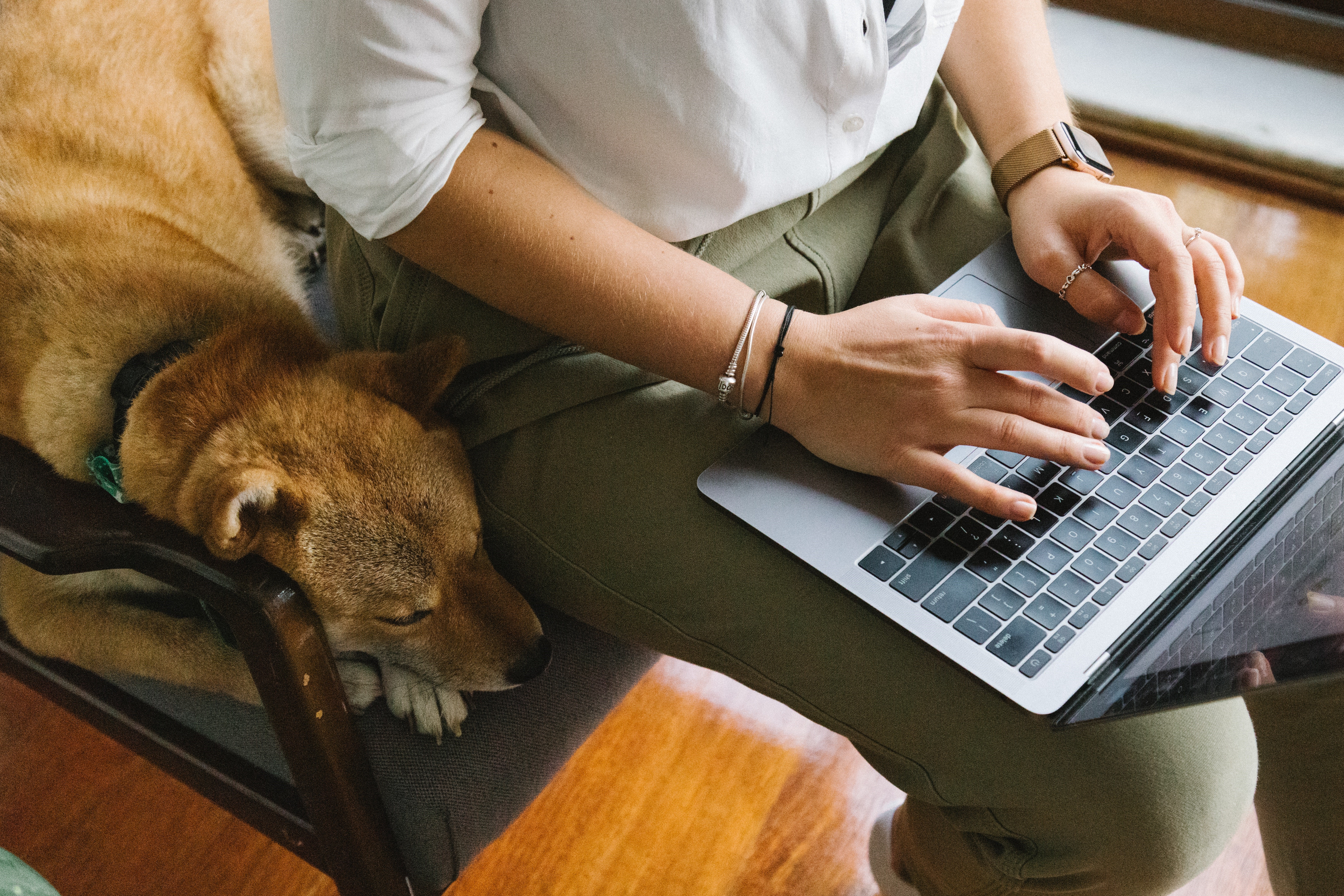 8 hours of video training
This course has 11 sections with just over 8 hours of video training on topics ranging from checking vitals to gathering first aid supplies to responding to specific illnesses.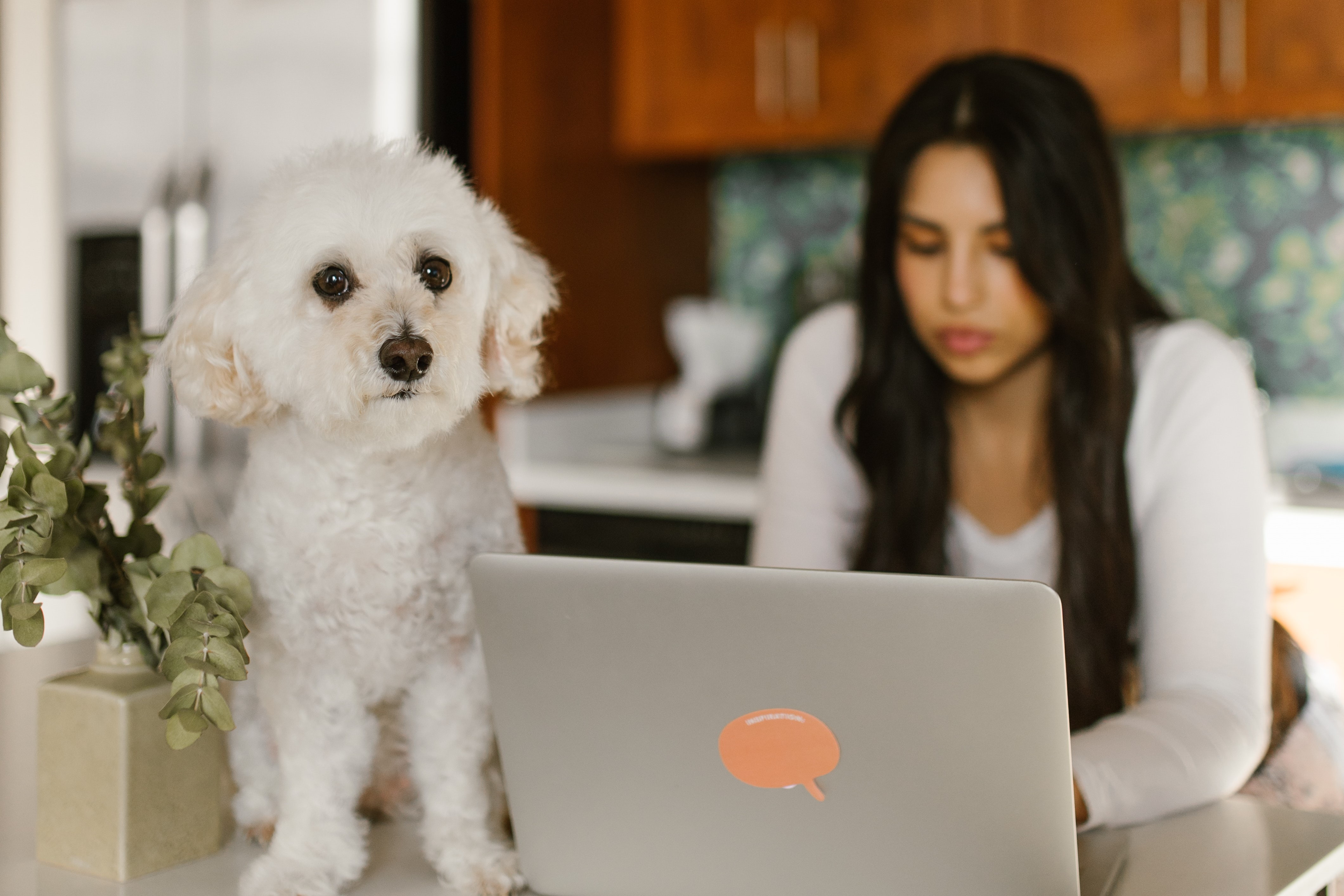 Exam to test your knowledge
At the end of this course, you will complete a 50-question comprehension assessment. Upon successful completion of that test, you will be able to receive your certificate.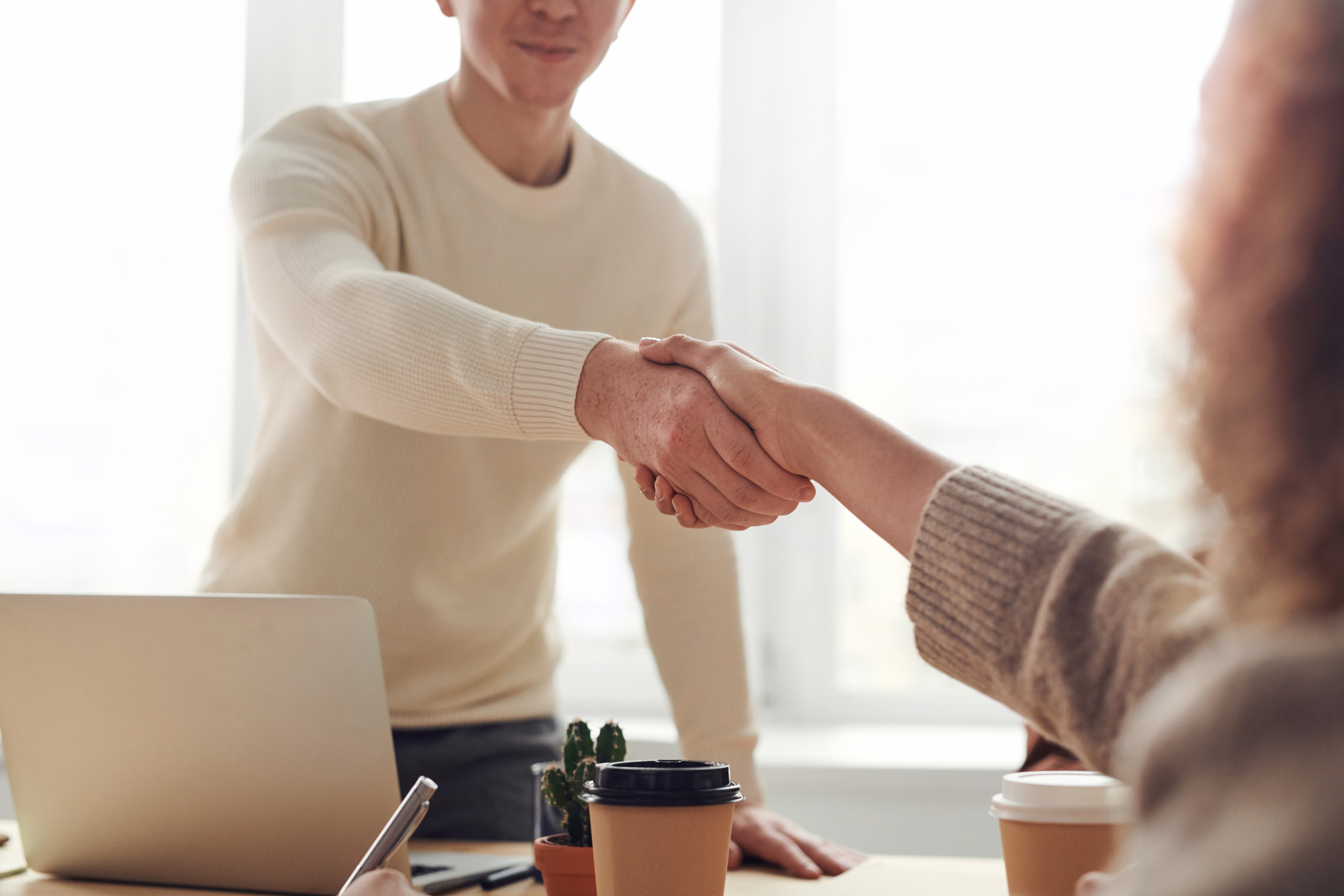 Certificate of completion
Upon successful completion of this course, you will receive a Certificate in Pet First Aid & CPCR for Pet-Care Professionals, which you can proudly display in your office or when meeting new clients.
Check out the course curriculum:
Check your inbox to confirm your subscription