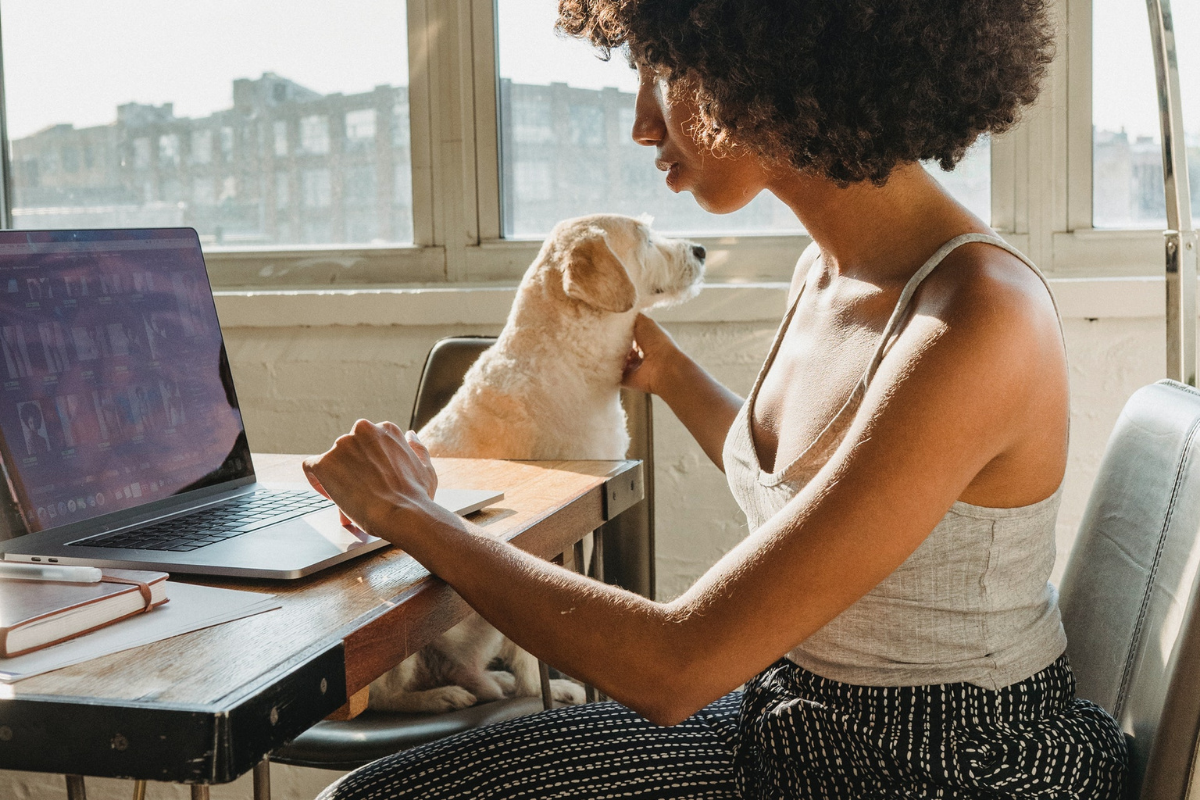 The online continuing education solution for professional pet sitters!
PSI's PETSIT PRO online training subscription provides an affordable, easy-to-access continuing-education solution for pet-care professionals. When you purchase this subscription, you gain access to a business resource library of trainings, a pet-care resource library of trainings, and a new mini course each month.
With the pet-care industry becoming more saturated with would-be pet sitters and dog walkers, a commitment to ongoing education will separate the professionals from the hobbyists.
As professional pet-sitting and dog-walking business owners, your busy schedules may make finding quality training options for you or your staff sitters seem like an impossible task. PSI offers the perfect solution!
Frequently Asked Questions
What does my subscription include?
With your primary PETSIT PRO account, you are able to access:
Business Resource Library with nearly 50 training videos
Pet Care Resource Library with 80+ training videos
A new mini course each month, led by an industry expert
Staff accounts are able to access the Pet Care Resource Library and mini courses (Business Resource Library not included).
Subscribers receive a downloadable Certificate of Completion for each monthly mini course completed. You can add this to your pet-sitter presentation book or share on your company's website or social media to highlight your commitment to continuing education!
Plus, PSI member subscribers also receive:
The PETSIT PRO icon added to your company's PSI Pet Sitter Locator
The opportunity to earn CEUs for CPPS-Certified Professional Pet Sitters®
How do I gain access to my subscription?
When you sign up for PETSIT PRO, you gain immediate access to your trainings! To access them again at your leisure, visit petsittersinternational.teachable.com and log in. You will find the Business Resource Library, Pet Care Resource Library and mini courses listed separately under your "My Courses" page.
If you purchased a plan that includes staff accounts, PSI will reach out to you within 3-5 business days to provide information on how to set up staff accounts.
Can I gain CPPS CEUs through this subscription?
Yes! PETSIT PRO is available to all pet sitters—both PSI members and non-members. However, Certified Professional Pet Sitters (CPPSs) can take advantage of even more benefits—the monthly mini courses available to PETSIT PRO subscribers are approved for 2 CEUs apiece. Please note: CEUs are awarded for monthly mini courses only (not individual resource library videos).
Can I sign my staff up for PETSIT PRO?
Yes! PSI offers the Business Plan to allow your staff to gain access to valuable trainings. Through the staff version of PETSIT PRO, your staff will be able to access everything but the Business Resource Library (which includes trainings related to setting up and operating a business).
If you have any questions, please contact PSI. Through PETSIT PRO, not only can you commit to your personal and professional growth as a pet sitter, but training your staff has never been simpler!
Subscription Contents
Gain access to resource libraries and a new mini course each month! (Business Resource Library not included with staff accounts.)